So You Want to Write for EVENT? Here's What Our Editors Are Looking For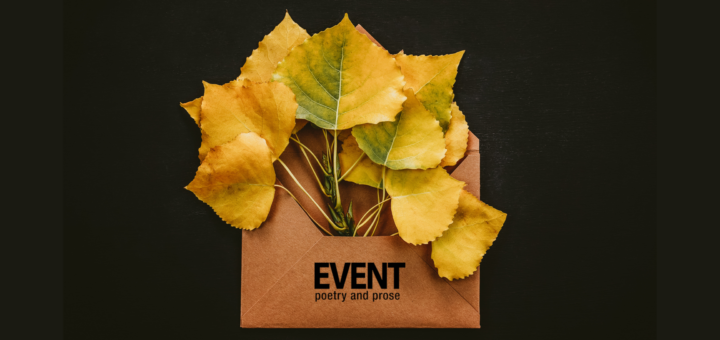 Whether you're a new or seasoned writer, finding the right home for your work can be a challenge. There are many great Canadian literary journals to choose from, each with a unique focus and aesthetic. So how do you know if your work is a good fit for EVENT?
We recently spoke to our editorial team to get their thoughts on what they're looking for in literary submissions. Here's what they had to say.
What are some traits of writing that EVENT publishes?
EVENT is looking for writing that is compelling, featuring fresh plots, arresting imagery, lyricism, and style. The language should be polished, and the work should have an emotional impact that leaves the reader wanting more.
While respecting traditions, we keep our eyes open for innovation. We love work that surprises us, whether in terms of form, content, or both.
What are some things that might make a piece unsuitable for EVENT?
If a piece is poorly written or has errors, it will likely be rejected. We also tend to shy away from writing that is overly experimental or difficult to understand. And finally, we prefer not to publish writing that is gratuitously violent, sexual, or otherwise disturbing. That said, no subject matter would automatically disqualify a piece, as long as it's treated with respect and sensitivity.
Are there any types of writing EVENT does not publish?
We don't typically publish writing that adheres to genre tropes. We also tend to avoid writing intended for a young adult or children's audience. Work that rests entirely upon thoughts well-aired by past writers is also not something we're likely to publish.
Does it help if stories are set in Canada or feature Canadian details?
It can, but it's not a requirement. We often receive submissions from writers who are not Canadian, and we consider these submissions on the same basis as any others.
It's more important that the setting feels authentic and/or fitting. A unique or regional setting can make a story stand out—it can be refreshing to come across a story set in Saskatoon or Antwerp—but there are other ways to accomplish that.
What makes you say "Aha!" when you read a piece of submitted work?
For fiction submissions, we like writing that's genuinely moving or funny. We get a lot of stylish prose and neat subject matter, but it's rare to see a piece that makes you feel something or react.
For poetry, we look for work that invites us to think thoughts we haven't already had, or feel emotions we have felt but rarely shared.
Any more tips for would-be submitters to consider when sending in their work?
Our best advice is to read EVENT carefully and get a sense of what we typically publish. You can find examples on our blog.
Once you submit your work, be sure to proofread it carefully, and make sure it meets our submission guidelines.
We understand the brief bio is an insane attempt to summarize a life and life's work in a few lines. Given that the task is impossible, and everyone knows it, approach this task with a light heart. If you are an emerging writer yet to be published, it doesn't hurt to mention that in your bio. Don't worry if you don't have any previously published work—we're excited to recognize talent no matter the submitter's background.
How to submit work to EVENT
If you'd like to submit work to EVENT, please check the following pages for submission windows and guidelines.
You can also find more information on our Editorial Policy here.