6 CanLit Gift Ideas For Literary Lovers In Your Life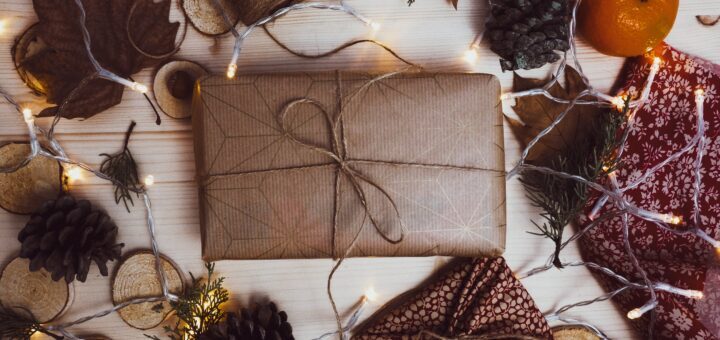 Finding the perfect gift for the writer in your life can be a challenge. Coffee cups with T.S. Eliot quotes or phrases like, "This is what an author looks like" may end up as pen holders, bookends, or worse, landfill fodder in the new year.
Luckily, the landscape of CanLit is full of creative and exciting gifts that will make even the grumpiest holiday writer jump for joy. Here are just a few holiday gift ideas for the writers in your life.
Did we miss something? Contact us and we'll be happy to promote other great local gifts on our social media.
1. 50 Years of EVENT Magazine: Collected Notes on Writing
In 2021 EVENT celebrated 50 years of publication! As a tribute to the authors that have paved our way, we put together a 50th Anniversary Notes on Writing edition, which features more than 70 essays from Canadian writers who have contributed to our issues throughout the years.
The anthology includes work by: Jane Urquhart, Joshua Whitehead, David Bergen, Ivan Coyote, Zoe Whittall, Russell Thornton, George Elliott Clarke, Ayelet Tsabari, Kevin Chong, Joy Kogawa, and many more.
Both physical and digital editions of this anthology are available for purchase. Orders can be placed here.
2. House of Anansi Holiday Book Club Bundle
House of Anansi Press has put together a series of beautiful book bundles that appeal to every reader on your list.
Each bundle includes 3-5 House of Anansi and Groundwood books hand-selected for a range of audiences. Some of the bundles available include:
The Book Club Bundle
The In-the-News Bundle
The Nature Kids Bundle
The Community Minded Kid Bundle
Browse the full selection of holiday book bundles here.
3. 2022 Short Story Advent Calendar
Each holiday season, Hingston and Olsen, an independent press based in Alberta, puts together Short Story Advent Calendar collections for both children and adults.
The 2022 adult edition is edited and introduced by Alberto Manguel and features work from around the globe by writers such as:
Venita Blackburn (How to Wrestle a Girl)
Lucy Ellmann (Ducks, Newburyport)
Steven Millhauser (Martin Dressler)
Ander Monson (Predator: A Memoir, A Movie, An Obsession)
and EVENT contributor John Elizabeth Stintzi (My Volcano)
Purchase your Short Story Advent Calendar gift through this link.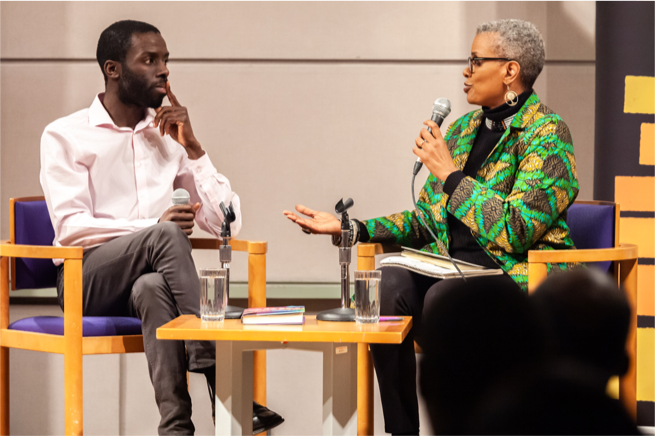 4. Vancouver Writers Fest Membership
What better way to celebrate the holidays than by supporting your local arts community?
The annual Vancouver Writers Festival brings together award-winning authors from around the globe for conversation, collaboration, and education in Vancouver. Throughout its 34 years of operation, the festival has featured world-renowned authors such as Zadie Smith, Margaret Atwood, Marlon James, and more.
Members of VWF receive early access to tickets and festival announcements. They also receive mailed hard copies of the annual Summer Reading List and VWF Program Guide.
Purchase a VWF membership here.
5. Massy Books Gift Card
Massy Books is an Indigenous-owned bookstore in Chinatown, Vancouver that operates as both an integral community space and renowned book-selling shop. With more than 1500 square feet of inviting bookshelves, performance space, and art, there is something at Massy Books for everyone.
This holiday season, give a book lover in your life a Massy Books gift card and let them take their pick of the growing collection of Canadian and world literature available in the store.
Gift cards can be purchased here.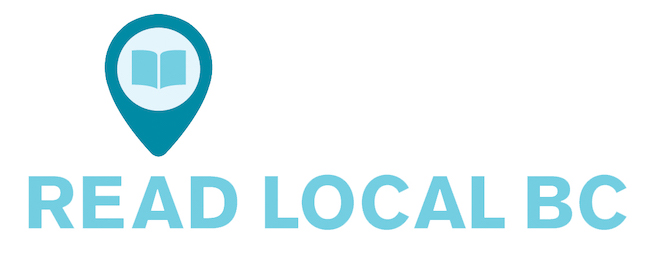 6. Books From Your Local Indie Bookstore
You can never go wrong when supporting local. British Columbia is home to one of the highest concentrations of independent booksellers in Canada, so why not take a trip to your local indie bookstore and pick up something special?
Here are just a few local bookstores you can shop at this holiday season:
Find more bookstores in BC with ReadLocal's BC bookstore finder.
Celebrate The Holidays With Canadian Literature
In addition to these excellent CanLit finds, your local literary magazines are always selling annual subscriptions and renewals. If you know your loved one has a current subscription, consider buying their next year of issues as a gift. Similarly, new subscriptions keep literary magazines alive, so you can never go wrong giving a new sub as a stocking stuffer.
Subscriptions for EVENT Magazine can be found here. We offer both print and digital subscription options in 1, 2, and 5-year plans.  If you order your subscription in December or January this year, you'll receive a complimentary copy of our Notes on Writing anthology with your order.
Happy Holidays from everyone at EVENT Magazine!