Contest Details:
Genre: Creative Non-Fiction.
Prize: $3,000 in prizes ($1,500 First Place, $1,000 Second Place, $500 Third Place) plus publication in EVENT.
Genre: Creative Non-Fiction.
Prize: $3,000 in prizes ($1,500 First Place, $1,000 Second Place, $500 Third Place) plus publication in EVENT. Published entries will be paid our standard publication payment in addition to any prize money.
Fee: $34.95 per entry; includes a one-year subscription to EVENT and all applicable taxes and shipping—a great deal!
Deadline: October 15, 2019 (postmarked or submitted online)
Guest Judge: Anthony Oliveira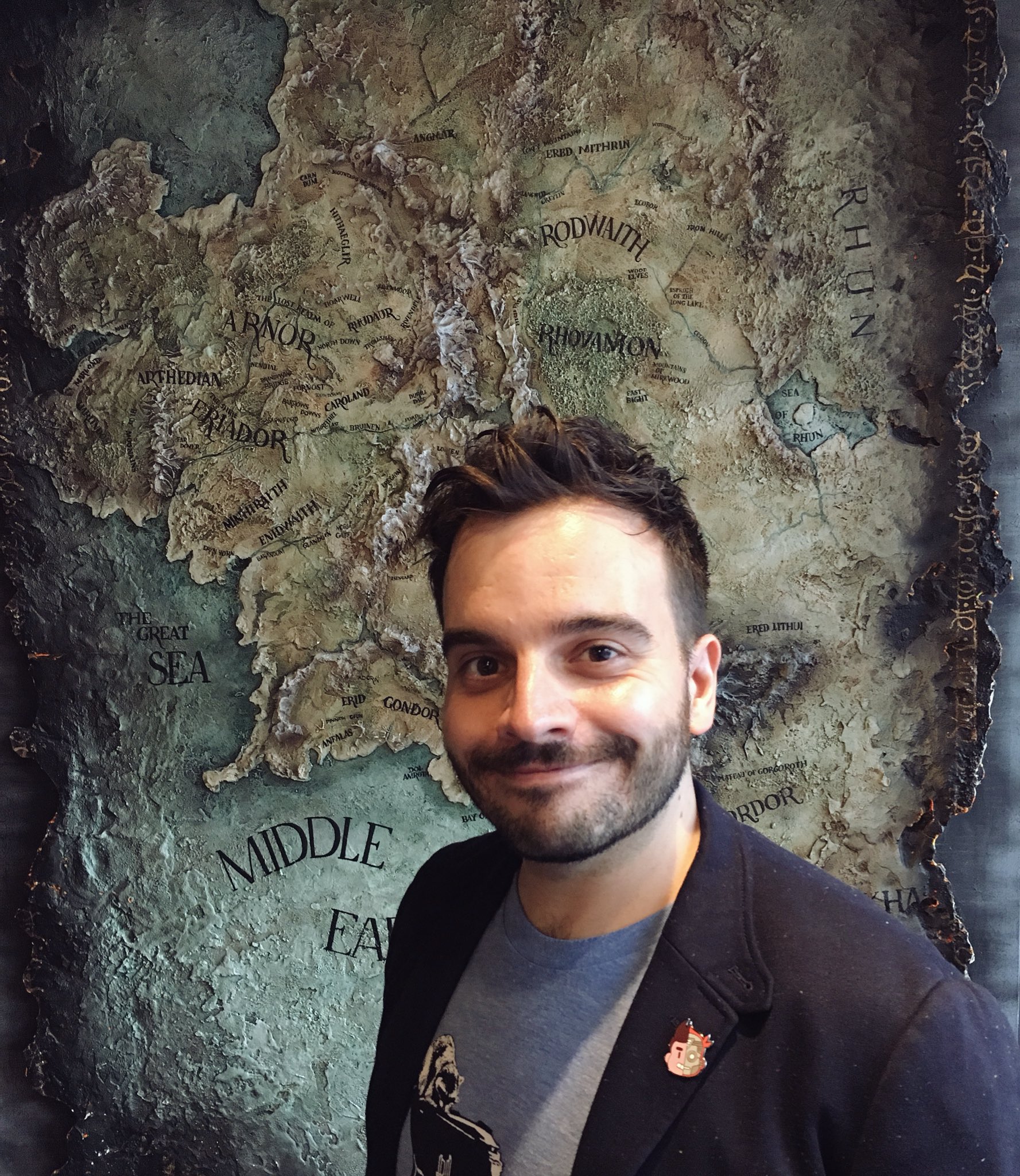 Anthony Oliveira is a writer, film programmer, pop culture critic and PhD living in Toronto.
He is the host of the Revue Cinema's Dumpster Raccoon Film Series, a recurring guest on CBC's The National Pop Panel and host for TIFF red carpets and events, while his pieces have appeared in The Washington Post, Hazlitt, Xtra, Torontoist, Fangoria and others. He has been nominated for four National Magazine Awards, and won two (Best Essay and Best Long-Form Feature) for his work "Death in the Village," chronicling the aftermath of the Bruce McArthur murders.
His graphic novel work includes The Queer Guide to Comic Con for Dark Horse's Pros and Cons anthology; "Sunlight" for the Shout Out Anthology of Queer YA anthology; "When the Light Breaks," the story of Steven's first Pride Parade for Cartoon Network's Steven Universe; and "My Drag Brunch with Loki" featuring Wiccan and Hulkling for Marvel Comics. In addition to several upcoming comics projects, he is at work on his first novel, Dayspring.
He can be found on Twitter at @meakoopa, where he tweets about the arts, politics, and LGBT culture, or on his podcast, The Devil's Party, as he reads through Milton's Paradise Lost and its demonic twists and turns.
Three Ways to Submit:
Use our online submission form
Email entries to event@douglascollege.ca(Subject: Non-Fiction Contest Entry) and pay the entry fee on our buy page via PayPal.
Send your manuscript, along with a cheque or international money order, payable to EVENT, to the address below. (American entrants please pay in US dollars.)
EVENT
Non-Fiction Contest
PO Box 2503, New Westminster, BC
Canada, V3L 5B2
Rules
5,000 word limit on entries.
Entries must not have been previously published, either in print or online, or been accepted for publication elsewhere.
No simultaneous submissions.
Do not identify yourself on the entry.
If not using our online submission form, include a separate cover sheet with name, address, phone number / email, and title(s).
Multiple entries are allowed; however, eachentry must be accompanied by its own $34.95 entry fee.
If already subscribed to EVENT, you will receive a one-year extension.
Entries will not be returned.
If entrants wish feedback and commentary on manuscripts, please check out our Reading Service for Writers.
Preliminary judging is done by the Editor and editorial assistants at EVENT.
Douglas College students, employees and their immediate family members are not eligible to enter. Douglas College students may enter two years after completing courses.
Entries must be postmarked or submitted online by October 15.
Contest results are posted on our website and through social media. The winning entries and judge's essay are published in the Spring/Summer issue of EVENT.
For more information, contact us at event@douglascollege.ca or 604-527-5293.
Join our mailing list (on your right), check our blog and follow us on Twitter and Facebook for regular contest updates. Contest terms are subject to change.