13 Ways of Looking at Climate Change: Runner-Up Poem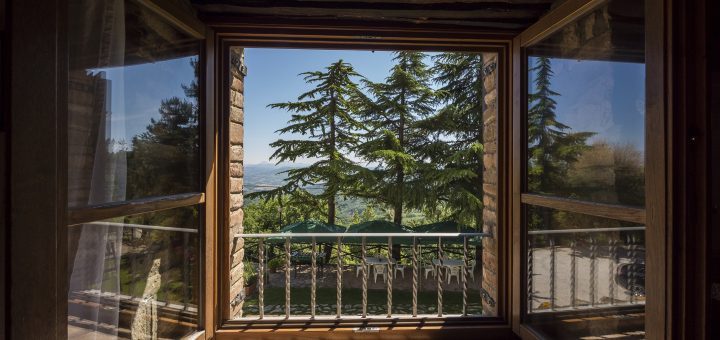 This summer, EVENT Magazine partnered with the Faculty of Language, Literature, and Performing Arts at Douglas College in 13 Ways of Looking at Climate Change—a showcase of student-driven interdisciplinary art and discourse as a response to climate change. One aspect of the showcase was a writing contest open to all students at Douglas College.
Congratulations to Tyler McLaren on their runner-up poem, "Sundown Above Coquitlam Bay."
---

 Sundown Above Coquitlam Bay
 by Tyler McLaren 

 The kids want to eat
 outside today, so I settle down on the balcony after
 wiping down the patio furniture. The cloth comes
 away black. I wave to my wife who is sitting inside. She can't
 be in the smog of summer for long. I smile at
 my kids, who are bringing out the salmon
 and potatoes. Fresh caught salmon from Coquitlam Bay,
 
 metal removed of course. Fish is best in the summer, as the smog
 provides a nice smokey taste. Our view from Burke Mountain
 complements the tinny salmon wonderfully. Down in the Coquitlam
 Bay I see a long-standing house collapse into the water. A rare treat
 to witness.  Luckily the smog is light today, or I may not have
 seen it. Squinting, I make out a few salvagers diving off the side of a boat,
anchored up near a few of the remaining rooves peeking out from the water.

 The sunset shines across the bay, giving the haze
 an orangey pink hue. A perfect evening. I smile as my kids laugh
 amongst themselves. It's important to appreciate what's left. 
 
---
Tyler McLaren forges artistic oddities from their Coquitlam apartment.