25 Years of Editing Reviews: Tips from EVENT's Former Reviews Editor, Susan Wasserman
Susan Wasserman taught English for three decades, including five years at UBC and 27 years at Douglas College. She served as Reviews Editor for EVENT magazine from 1993-2019 and was also a long-standing member of EVENT's fiction board. She will continue her work with the Amelia Douglas Art Gallery at the college. Susan lives in Vancouver.
Hannah Macready: Sue, what a pleasure it is to get to do this interview. As one of our long-running editors, you managed our reviews for over twenty-five years. Now as you pass the torch on to our new reviews editor, Marisa Grizenko, we are witnessing the end of an era and the start of another. Can you tell our audience a bit about how you began working at EVENT and what your role has involved?
Susan Wasserman: Thanks, Hannah. And it's always a delight to talk to you! My decision to leave the reviews editor position at EVENT magazine was tough, following a lengthy bout of soul-searching, during which I realized that it was time—past the time, really—for someone new to assume this position. Except for two short hiatuses I have been in this role since 1993, my name first appearing on the masthead of issue 22.1. Prior to that, during an extended apprenticeship, I'd assisted David Zieroth, then editor-in-chief, with the reviews section. I appreciated his leap of faith when he invited me to assume more responsibility and officially join the other editors on the masthead. Little did I know then that I'd be so happily married to this magazine—and the ever-evolving close-knit EVENT team—for such a long time. I'm thrilled to pass the baton to Marisa, who brings great energy, refreshed creativity, and a good dose of dazzling Marisa-ness to this position. I first encountered Marisa when she emailed me, many months ago, expressing her desire to write a review. Her pitch was thoughtful and enthusiastic, and her review samples were the clincher. I immediately knew her to be a meticulous and imaginative reader and lovely writer, and invited her to write for us. (See 48.1, Spring 2019 for Marisa's first EVENT review.) I'd already been thinking of stepping down from the reviews editor position, and knew a winner when I saw one, so I proposed she take over and she agreed. She is now well into the responsibilities: liaising with authors, publicists and publishers, choosing books to be featured, soliciting reviewers, pairing books and reviewers, editing, polishing, etc.
HM: In your teaching career, you taught English with a specialization in Canadian Literature. Can you tell me a bit about what drew you to this field and what you find exciting about CanLit?
SW: My entire career has been focused primarily on Canadian Literature, from grad school through my teaching career at Douglas College. I taught CanLit courses at UBC in the early 1980's when our national literary culture was pushing through a kind of adolescence. In the intervening decades and developmental light years, CanLit has matured into a fully formed national literature with breadth, depth, range, diversity, and cachet rivalling any others. All we're lacking is the long histories of other countries' literary cultures.
For decades I told my students that it would be a serious lapse in their education and sense of selves to live in a country and be unaware of, or worse, dismissive of that nation's literary and cultural heritage (history, too, for that matter). Now, it's almost impossible not to know about and not feel pride in our authors (thank you, Margaret Atwood, Alice Munro and legions of others). Our writers have earned respect and adoration from home audiences as well as garnering international recognition. What I find exciting: that a "Canadian" work published now is both so cosmopolitan as to be indistinguishable from great lit from anywhere in the world, while at the same time sporting the irrefutable earmarks of this country.
HM: At EVENT we feature new and established Canadian writers who publish with a variety of presses, large and small. Can you comment on the potential opportunities offered by small presses, in particular, to emerging authors?
SW: While we do include reviews of books published by large houses, our preference is to focus on the publications of smaller presses whose authors may need audience exposure in ways that those supported by the larger houses—with bigger ad budgets, money for authors' tours, and greater reach—do not. Authors featured by the higher-profile houses, for the most part, are already established and likely have a substantial following. Our assumption is that emerging writers are building their reputations and we want to be a part, even in a small way, of that growth. Smaller presses have the potential to offer a more personal relationship with an author, including greater one-on-one mentoring, collaborative editing, and agent-less advocacy. Further, they may take more chances on experimental work or on regional material.
HM: As EVENT's reviews editor, you must have seen hundreds of books come through the post and just as many publicists and writers pitching their ideas. Can you elaborate on the reviews-editing process? How are the books and reviewers selected and what do you look for when choosing review content?
SW: Yes, a steady supply of books arrives from publishers, along with the constant stream of pitches for new titles—all a tribute to the fertile publishing industry in Canada! Part of my ongoing prep (and I'm fanatical about this) is reading those publicists' pitches, publishers' new-release updates, title catalogues, and reviews in other periodicals in order to get a fix on what's buzzing. The process for each issue: I search for and select books I feel will engage EVENT's readership. I choose from those that have landed on our shelves from publishers and I solicit publishers for books I'm keen on that haven't made their way to us yet. Then I seek out reviewers—though often I'll invite a reviewer to write for us before I know what books will be featured. Each issue includes reviews of fiction (novels and short stories), non-fiction, and poetry. Because our format dictates that each review of fiction include two books, and each of poetry three, I put books together that, I always hope, make some kind of sense. Then I match each reviewer with the books that seem most appropriate to their expertise and taste. Building an issue's reviews roster is like piecing together a giant jig-saw puzzle. While grappling with these elements, I keep my eye on gender balance as well as ethnic and identity diversity (in the authors of the books under review and the reviewers themselves), while attempting to avoid geographic one-sidedness. Rotation of reviewers and publishers is crucial—I try to spread things around. Once the roster is in place and all reviewers have their assignments in hand, a period of calm descends upon chez Wasserman before the finished reviews are submitted to me, and then the editing itself begins. Editing is sometimes straightforward, sometimes not, but always rigorous. I often request revisions from reviewers if the prose is flabby or unclear or the discussion merely descriptive. Further, slamming a book is not our style—reviewers should offer warranted criticisms, of course, but not unmitigated trashing. Including some illustrative quotations from the work is desirable. This part of the editing process carries on until the review morphs into publication shape.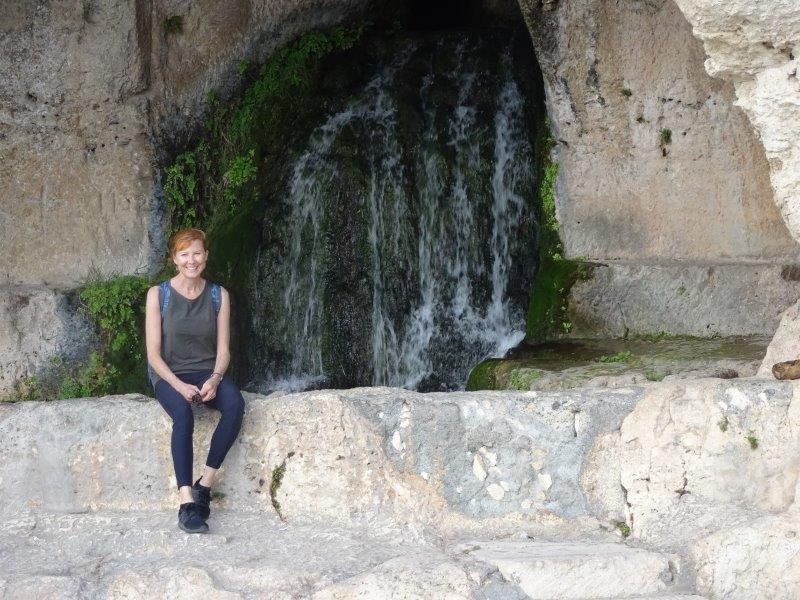 HM: What advice would you give to potential reviewers who want to write for EVENT?
SW: Make sure your inquiry is thoughtfully written (for one thing, no typos!)—you know the power of first impressions. Be familiar with EVENT's format, even a little. As I mentioned earlier, we don't normally publish single-book reviews, so if you're pitching particular titles that you'd like to cover, how about suggesting a viable pairing? Inquiries that impress are usually sent by those who have familiarized themselves with our magazine. Not so long ago, a would-be reviewer pitched a two-year-old novel published in the U.S. I advised him that we publish reviews of Canadian books only and these books must be recent publications, as fresh-out-of-the-oven as possible. Note that the official reviewers' guidelines are available online and from Marisa.
HM: Thank you again, Sue, for taking the time to answer these questions. We at EVENT consider ourselves very lucky to have had your guidance for all these years. As a final question, I'd like to know what your world looks like from here. Will you continue to read, write, and create? Will you slip into the mountains to find some peace and calm?
SW: I love this image of slipping into the mountains…I just may do that. Build a log cabin with my bare hands, grow my hair long, befriend the neighbouring mountain goats. But until then, life post-EVENT is busy. I make beaded jewellery, a crafty little enterprise which I've recently decided to name "Strung Out." I cycle and hike, and have jerry-rigged an exercise area in our living room, a stop-gap measure until the nearby gym re-opens. I always have a book or two going, newspapers to read, and given what a reviews junkie I am, I'd love to write a few. I'm a member of the Amelia Douglas Art Gallery committee and look forward to continuing to co-curate gallery shows once the current restrictions are lifted. Since taking early retirement in 2010, my husband, Jerry, and I have travelled a lot and have created a travel blog that we share with friends and family. At the end of February, we were lucky to arrive home from a trip to Morocco and the Canary Islands just before the COVID virus shut things down. Our wings are clipped for now, but we hope to set out for another global adventure at some point. My two granddaughters, Lyla, nearly 6, and Hadley, 3, are my biggest passion. To be immersed in their worlds, playing, exploring, reading (yep—they're both book addicts) is pure joy. With all their compact energy maybe they'll help me build that log cabin.
I'm thankful for my incredibly rewarding time at EVENT and for all the friends I've made and still have there. I will continue to be one of the magazine's most avid fans.
—
Hannah Macready lives in Vancouver, BC.