On the Radar: An Excerpt from Victoria Hetherington's Debut Novel MOONCALVES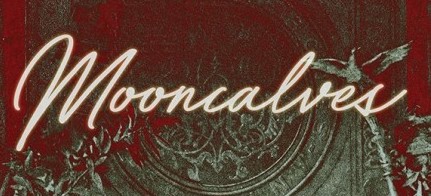 Mooncalves is the debut novel from Canadian author Victoria Hetherington. Enjoy an excerpt from the novel here (note: sexual content).
"This novel pulls us straight into the flat space where living and live-streaming are interchangeable positions. In this cultish, futuristic landscape, I was reassured by this mysterious talent women have, to absorb ancestrally, survivalist tricks fit for any era."– Alisha Piercy, author of Bunny and Shark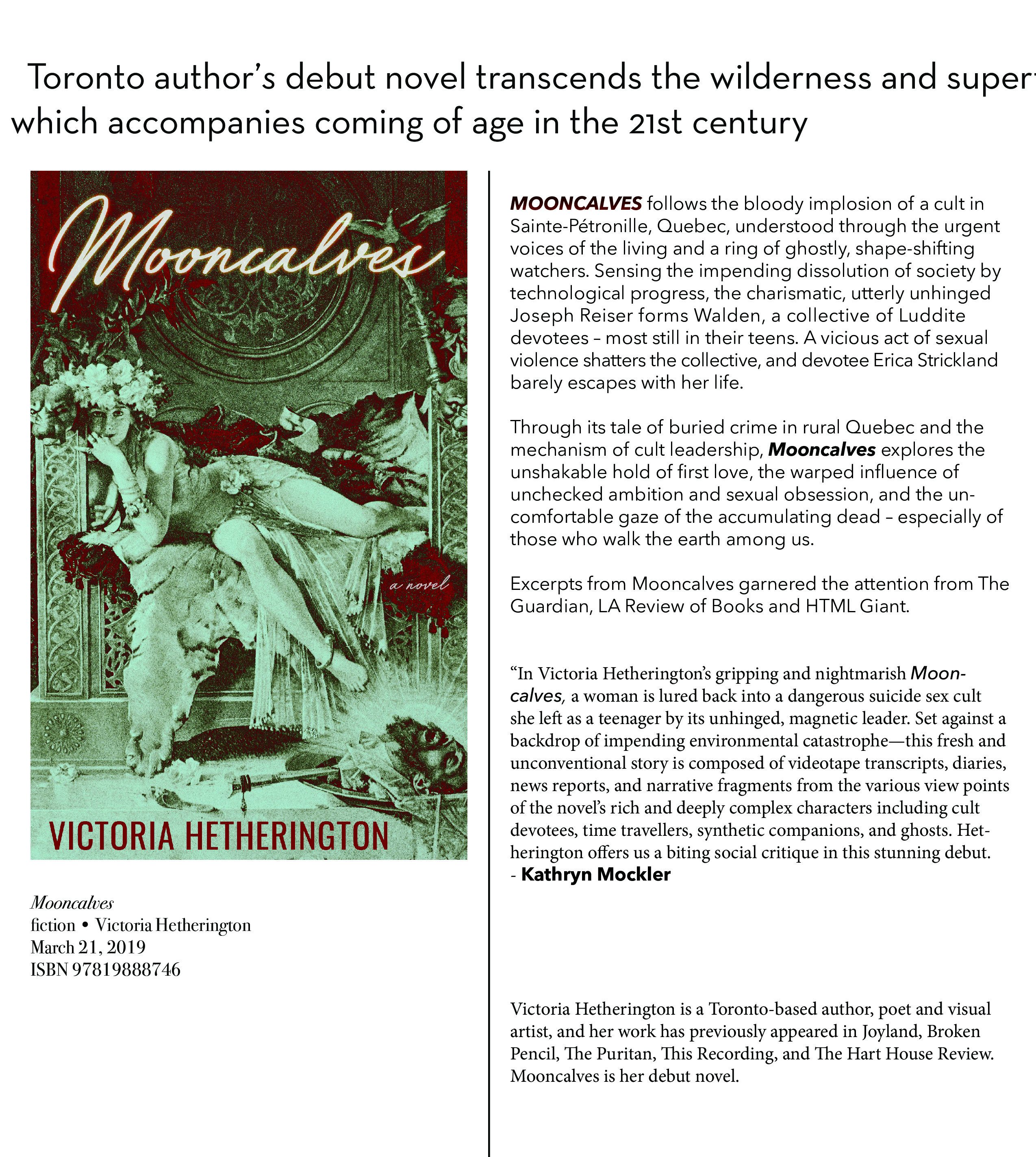 Victoria Hetherington's digital fiction project I Have To Tell You (0s&1s, 2014) was mentioned in the LA Review of Books, The Guardian, Publisher's Weekly, HTMLGiant, Ploughshares, and others.
Mooncalves is set to release in Spring 2019 through Now or Never Books.