To Boldly Poem: An Interview with Jenna Lyn Albert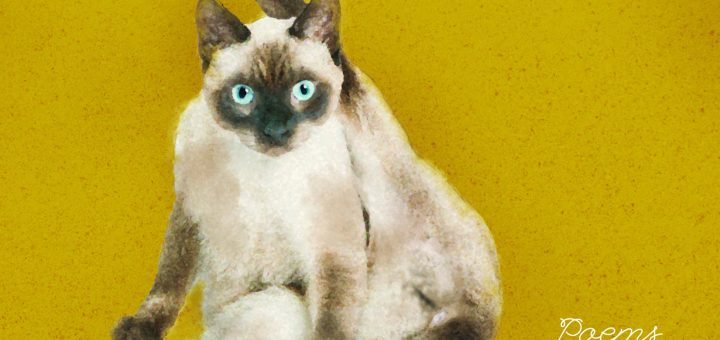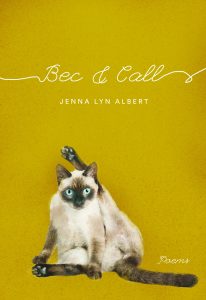 Fearless, precise and bold, Bec & Call is the debut collection from Acadian poet Jenna Lyn Albert. Rife with colloquialisms, irony and a healthy dose of sass, the poems collected in Bec and Call refuse to be silent or subtle; instead they delve into the explicit, the audacious, the boldly personal. Bec and Call is a means of vocalizing the societal dérangement of Acadian culture amidst the difficulties women encounter as a result of rape culture and anti-feminism.
"Bec & Call's elliptical contemplations are both almanac and road map for contemporary New Brunswick. Albert is eyes open in her search for raw experience, buried light."

-Tammy Armstrong
Jenna Lyn Albert is a poet of Acadian decent and a recent graduate in creative writing from the University of New Brunswick. Her writing has appeared in the Malahat Review, Riddle Fence and The Puritan. Albert lives in Fredericton, New Brunswick, where she is an editorial assistant at the Fiddlehead and poetry editor of Qwerty.
EVENT: Why did you settle on the title you chose for your book?
JLA: I wanted the title to be reflective of the collection's Acadian and feminist influences. The French wordplay in the title uses the meaning of "bec"—a kiss, mouthpiece or beak—to complicate the notion of female sexuality as male appeasement. At the time that I was writing the titular poem, I'd just read Dominique Bernier Cormier's poem "Fabric" for The Fiddlehead. I had been listening to July Talk's album Touch on repeat while going through the slush pile, the song "Beck + Call" one I found myself returning to again and again on the playlist. Both Dominique's poem (the winner of The Fiddlehead's Ralph Gustafson Prize for Best Poem in 2017—it's amazing, go read it) and that particular July Talk song had a major influence on the feel of the titular poem—the song's title, in its Chiac form, becoming the title of my collection as a whole not long after.
E: What are you most looking forward to about promoting your book?
JLA: I'm most looking forward to having the chance to meet other poets during the tour for Bec & Call. While New Brunswick is rife with talented poets, especially in Fredericton, I'm looking forward to the opportunity to hear poets from other parts of the country read from their work. In the Maritimes, I'm removed—sometimes blessedly, sometimes regretfully—from the larger literary hubs in Montreal, Toronto and Vancouver. I cannot wait to explore these spaces and the poets they've fostered—not to mention their bookstores. My apologies in advance to my wallet.
E: What do you hope readers will glean from your new book?
JLA: What I hope readers will glean from Bec & Call is a renewed sense of self-confidence. The collection is about being shamelessly one's self, confronting societal expectations, especially those of women, and doing so with ferocity and, at times, laughter.
E: What was the strangest thing that happened during the writing of this book?
J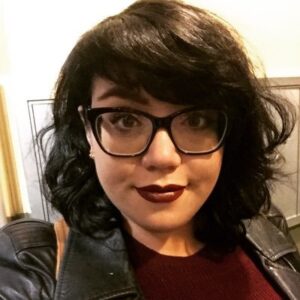 LA: My strangest experience while writing this collection was how comfortable I became with subject matter that had previously made me uncomfortable. Two poems in particular, "Miscarriage" and "Mounting Tensions," deal with discomfort in very different ways, yet both were equally difficult to write. In "Miscarriage," the discomfort is that of devastating loss and the inability to change anything about it. It took an entire year to finish the poem, if a poem can ever truly be finished. It's not a poem I perform often, as it takes a lot out of me, but it's one that demanded to be written. With "Mounting Tensions," I wanted to capture the discomfort of sheer embarrassment—a moment that is as mortifying as it is comical. Every time I read the poem in public, it feels like my childhood diary is being passed around the class. There's something freeing in sharing a moment of embarrassment with others, and the poem's become a crowd favourite.
Jenna Lyn Albert's Bec & Call is out now with Nightwood Editions.