Aboriginal Voices: An Evening of Poetry & Prose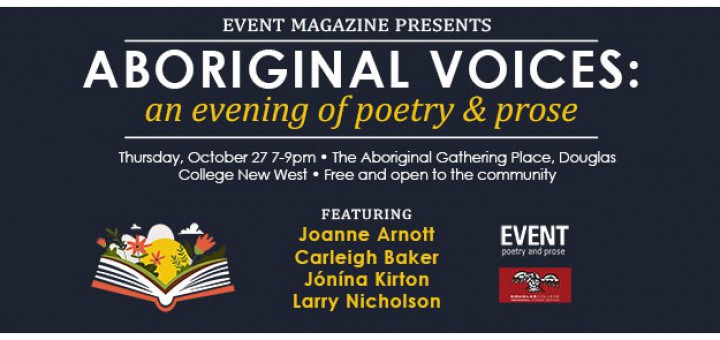 On Thursday, October 27, join us for an evening of poetry and prose, featuring notable writers Joanne Arnott, Carleigh Baker, Jónína Kirton, and Larry Nicholson!
The event will be held in Douglas College's Aboriginal Gathering Place, at 700 Royal Avenue, New Westminster, BC.
Refreshments will be served. Free and open to the public. Everyone is welcome!
Check back here in the upcoming days for more info on our guest readers.
Visit our Facebook event page here to RSVP.