Internship Opportunity with EVENT and Room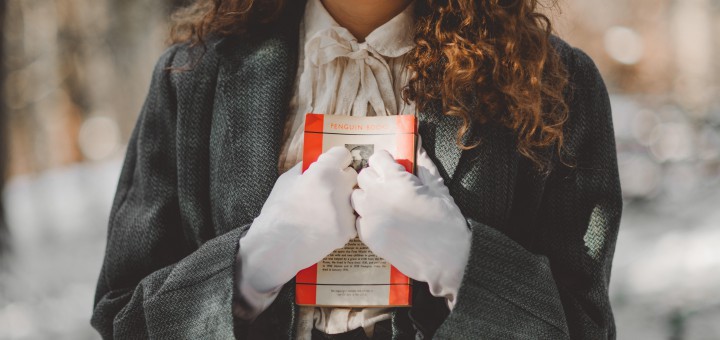 EVENT and Room magazines are offering a paid part-time internship opportunity, starting this fall. The deadline is coming up fast on September 19, 2016, so if you're a student or recent graduate interested in gaining hands-on experience with two international, award-winning magazines in the Lower Mainland, please get in touch! Full details are below.
—-
Intern Job Description
EVENT and Room magazines are seeking a shared intern. Applicants must identify as a woman or gender queer. The intern will spend part of the week in EVENT's office at Douglas College in New Westminster, and the other part in Room's office in Vancouver's Mount Pleasant neighbourhood. Both locations are easily accessible by public transit.
The intern will be exposed to several areas of small magazine activity. Primary responsibilities include:
Assisting with the production and dissemination of online content, including writing and proofing Web and social media content, conducting interviews, managing social media streams (Twitter, Facebook, Instagram), and uploading posts using Drupal
Promoting various contests run by the magazines, including coordinating print and online ads, social media and online forums
Other responsibilities include:
Helping to promote and facilitate an Aboriginal Reading event open to the public in late October, and a new monthly reading series
Assisting with a national Direct Mail Campaign (including coordination of mailings, design of creative, and editing and production of promotional materials), and a subscription renewal campaign
Proofreading and minor copy-editing of print and online content
Assisting with graphic design using Photoshop and InDesign, including new print and online ad creative
Assisting with the promotion and organization of an IndieGoGo campaign, including marketing and tracking perk claims
Depending on time, ability and interest, the intern would also have the opportunity to help plan and fundraise for a literary festival in March; and to read submissions and shadow the editorial process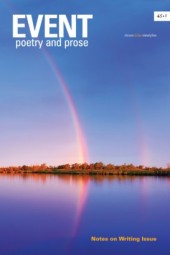 Qualifications:
Interns must be enrolled in or be recent graduates (within 3 years) of journalism, professional writing, publishing, communications or a comparable program in an accredited post-secondary institution.
Excellent grammar and English language communication skills.
Editorial experience, including copyediting and proofreading.
A passion for contemporary literature and an understanding of the role of small literary magazines in fostering new and emerging writers.
A working knowledge of MS Word, Excel, Adobe Acrobat, etc. Basic working knowledge of Adobe InDesign, Photoshop, WordPress and Drupal would be an asset, but not necessary as instruction could be provided.
Should be very familiar with social media tools such as Facebook, Twitter and Instagram.
Some design experience would be an asset.
Some event planning experience would be an asset.
Strong interpersonal skills.
Able to work well independently.
Time commitment: This is a part-time, 20 hours per week position, split equally between EVENT and Room magazines, running over 19 weeks between September 26, 2016, to February 24, 2017, with time off for statutory holidays and Christmas break.
Pay: $10.45/hr (in addition, for the hours worked at EVENT, there will be benefits as per Douglas College guidelines).
To apply, please send a resume, along with any relevant samples of writing, editing or design work, to Ian Cockfield at event@douglascollege.ca and Meghan Bell at publisher@roommagazine.com with "Internship Application 2016-2017" in the subject line by September 19, 2016.
Accountability: The intern will report to Ian Cockfield, Managing Editor (EVENT primary supervisor) and Chelene Knight, Managing Editor and Online Editor-in-Chief (Room's primary supervisor).
The intern will also be mentored by Shashi Bhat, EVENT's Editor and Meghan Bell, Room's Publisher. If needed, the intern will receive some training/mentoring from industry experts such as personnel from Douglas College's Marketing and Communications Office.
Ian Cockfield at EVENT will be in regular contact with Meghan Bell and/or Chelene Knight at Room, to ensure internship duties are being divided as smoothly as possible.
Benefits: This role will give the intern an overview of many facets of running a small magazine. The intern will gain specific skills in promotion and marketing, event planning, writing, editing, and managing website and online activities. The intern will also be mentored in other aspects of the magazine industry, such as design, creative decision-making, fundraising, magazine development and production. The intern is expected to leave with the knowledge and experience required to obtain at least an entry-level job in the publishing industry.
Deliverables:
Writing for the Web and promotional copy
Conducting interviews
Managing social media streams (Facebook, Twitter, WordPress blog, Instagram)
Copyediting and proofreading of online and print content, including promotional content
Communicating with writers/readers
Coordinating advertising and promotions, including direct mail and renewal campaigns, and contests
Planning literary and fundraising events
Designing online and print ad creative
Attending editorial meetings
Other tasks as assigned
—-
To read about the experience of a recent EVENT intern, check out Brittany McGillivray's blog post, "On Interning at EVENT."