Philip Huynh Selected for Journey Prize Long-List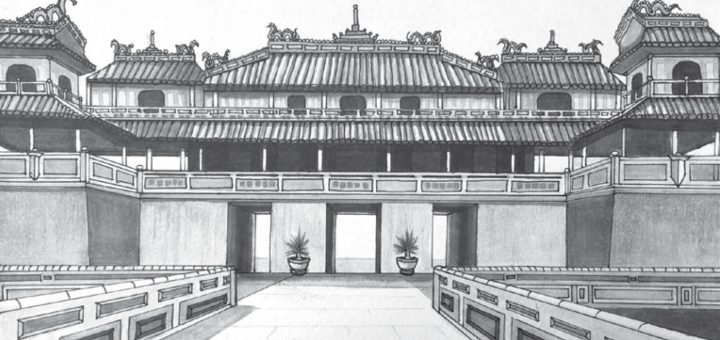 Congratulations to Philip Huynh, who is one of twelve writers on the long-list for the Journey Prize. The prize recognizes new writers for the best short story published in a Canadian literary journal that year. The short-list for the 10K prize will be announced on September 12, 2018.
Here's an excerpt from Huynh's story, "The Forbidden Purple City," first published in EVENT 46/2:
"She pulled something out of her handbag: another gift, this time with a royal yellow fringe. It was a National Geographic. 'I found this in my grandfather's bedroom,' she said. 'It's from the 1930s.' She opened the pages, which crackled as if new. 'Here, look. They took pictures of the Forbidden Purple City before it burned down.'

I held the magazine and took my time turning the pages for each photo, then looked back out to the rice paddies. I could see it all clearly now. The court of honour where the stone mandarins and horses were aligned, the covered walkways where the eunuchs tiptoed toward their conspiracies. The imperial chamber with its posh linens over smooth, hard beds. Even now I see these rooms in my dreams and wake up holding my stomach."
Read the full story in the print or digital edition of EVENT 46/2.
Illustration above by Nessa Bryce.