REVIEWS from the ARCHIVES: Doretta Lau's "How Does a Single Blade of Grass Thank the Sun?" & Eliza Robertson's "Wallflowers"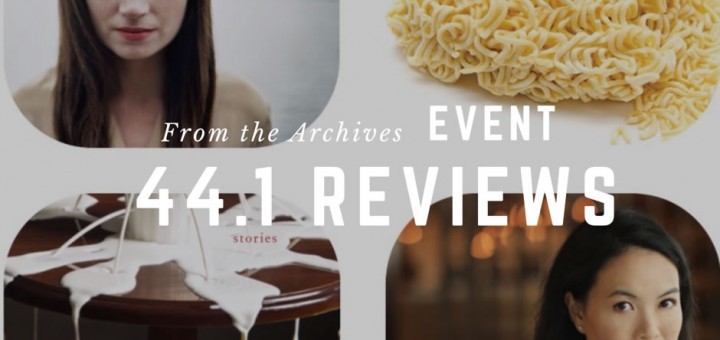 REVIEWS from EVENT 44.1
Andrew MacDonald
Doretta Lau, How Does a Single Blade of Grass Thank the Sun?, Nightwood Editions, 2014
Eliza Robertson, Wallflowers, Hamish Hamilton Canada, 2014
One of my first writing instructors suggested that story writers usually fall into two camps: the stylists and the storytellers. Think Nabokov for the former, Dickens for the latter. The sentence versus the story. Poetry versus plot. And rare, this mentor explained, is the writer who is both stylistically gifted and aware of how to keep a reader on the edge of her seat. Thankfully, a survey of story collections by contemporary Canadian writers assures us that we are a nation of multi-taskers—stylish writers who can tell a great yarn.
Doretta Lau's debut collection, How Does a Single Blade of Grass Thank the Sun?, earns back-cover blurbs from the likes of Gary Shteyngart and Karen Russell, two recent additions to The New Yorker's 20 Under 40 family. The praise is well earned. None of the 12 stories boast a robust page length, but Lau does an admirable job in fashioning compelling stories from modest word counts. 'God Damn, How Real is This?,' the opening story, is a high-concept riff on fate versus free will: thanks to a co-mingling of mysticism and technology, we've started getting texts from our future selves warning us of impending ills and begging us to make better decisions in the present. The story moves forward set-piece by set-piece: a visit to a doctor presents the seemingly impossible diagnosis of dormant Münchausen by proxy; a man who stops receiving texts from the future concludes that his self-to-be has died and the time has come to take big risks in his life. Though long on premise, the story is short on affect, until the last two pages work overtime to give us an ending that, though rushed, nevertheless satisfies.
'Rerun,' one of the longer stories, more equitably balances concept and character. It starts with a bang: 'Today's my big day…' the narrator tells us, 'but there's this weird numb feeling in my chest that has nothing to do with the silicone bags shoved under my skin.' She's getting married; the groom is 70, she's 24. And her mother, bless her heart, had planned just such a wedding ever since she adopted the narrator from a Korean orphanage. Hijinks ensue, and by the story's end we find ourselves aching on behalf of the alcoholic beauty plummeting dangerously close to rock bottom. Her disaffection feels honest, particular to a generation whose ability to feel is perpetually mediated by an increasingly superficial world.
The collection's title piece is also its strongest, owing a debt to basketball star Yao Ming who, when asked to describe the role his old team in the Chinese basketball league played in his life, posed rhetorically, 'How does a single blade of grass thank the sun?' The story is an apt culmination of Lau's project, marrying the tropes of belonging and otherness, slang and the King's English. The 'Dragoons,' a group of streetwise Asian youths, take on sobriquets like The Chairman, who stencils 'OBEY MAO' on basketball blacktops, with pals Yellow Peril, Riceboy and Suzie Wrong. Theirs is a stunning urban patois, self-aware with the kind of streetwise wit that you'd find in a Tarantino film. But the story's heart beats strong above all the characters' posturing, evolving into an unexpectedly tender tale of young love. The greatest writers our country has produced trawl the specific for the universal, at once celebrating diverse identity and fashioning a web of connections. 'How Does a Single Blade of Grass Thank the Sun?' and, indeed, Lau's entire collection, announces her, simply, as one of Canada's most talented up-and-coming storytellers.
If Lau's stories burn brightest when they marry concept with compelling ch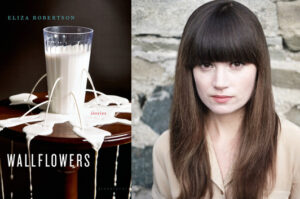 aracters, Eliza Robertson's Wallflowers stuns on the level of language while still charting diverse narrative territory. Robertson is on something of a hot streak, placing two stories in The Journey Prize Stories, Canada's annual roundup of the year's best from emerging writers, then winning the Commonwealth Short Story Prize. It's rare that a debut collection by a Canadian gets international pull, but Robertson's work seems to have found a wide audience beyond our borders. Seventeen stories make up Wallflowers, and if there are a few missteps (particularly among the shorter works), stories like 'Slimebank Taxonomy'—where a depressed mother, Gin, and her nephew, Jake, try to rescue migrating cranes from a river of sludge—more than make up for them. The narrative's two leads form an uneasy partnership that bridges the gap between the world of adults and that of children. Robertson expertly maps the emotional chaos of Gin's internal life onto the world around her. From the soft carnage of the goopy cranes ('Next to the hat, a crane floated on its stomach with stretched legs and spread wings') to descriptions of Gin's world-sore body ('At home she lay on her bed and whispered verses of Goodnight Moon to her sunken belly like back in month three. She had been a model mother then. Single, but fresh eyed and rosy…'), the imagery troubles, merging the gorgeous with the grotesque.
It is easy to see why 'Ship's Log,' another stunner, was short-listed for the Journey Prize. Structured, as one might expect, in the form of a ship's log, it focuses on an adolescent's quest to dig a hole to China in the wake of personal loss. The story is a carnival of startling observations: a sky is 'the colour of Granddad's toe after he sailed home from Panama last May to fight the German alphabet boats'; 'In China the girls bathe in milk and sleep in silk and walk in threes under parasols through gardens.' As the log plays out, we, like our narrator, find our hearts unmoored.
The collection's opener and stand-out story, 'Who Will Water the Wallflowers?,' is a master class in description, where rooms have been painted 'a starchy colour, like blended potatoes,' and homesickness can be folded 'into one chamber of her heart' to taste later 'like a salt lick.' We spend the story waiting for all the balls Robertson tosses into the air to drop; when they finally do—when a much ballyhooed flood finally arrives—the story ends in a way that should feel abrupt, but is perfect. Of Robertson's many gifts, her ability to make delicate moments momentous and momentous moments delicate is perhaps the most compelling.