EVENT Contributor in Best Canadian Essays 2015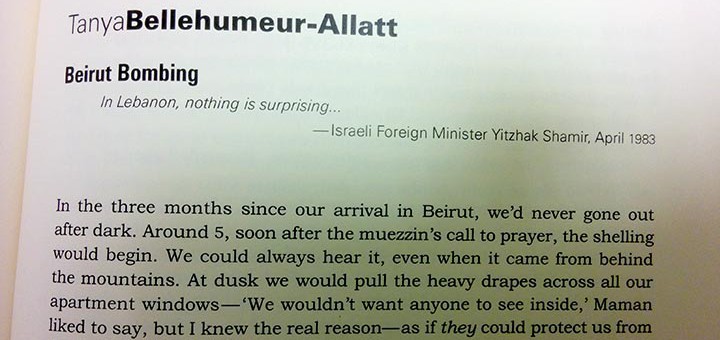 EVENT would like to wish a sincere congratulations to Tanya Bellehumeur-Allatt, whose creative non-fiction piece, "Beirut Bombing" has been selected to appear in Best Canadian Essays 2015, published by Tightrope Books.
Tanya Bellehumeur-Allatt's essays, poems and stories have been published in Grain, Crux, Other Voices, Quartsilini and The Centrifugal Eye, as well as in several anthologies, including the Occupy anthology 99 Poems for the 99 Percent. She is an MFA student at UBC, and teaches literature at Champlain College.
The essay originally appeared in EVENT 43.2, available for order on our Back Issues page, in either print or digital format.