Thanks for Joining Us at the Main Street Magazine Tour!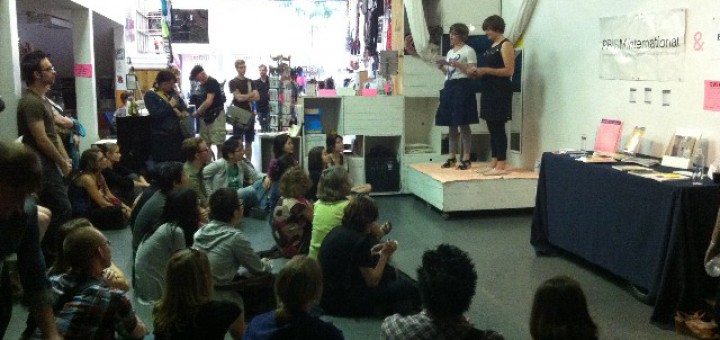 EVENT Magazine would like to thank everyone who paid us a visit at Blim on August 18th, 2011 for the Main Street Magazine Tour. The tour began at Dr. Sun Yat Sen Classical Chinese Garden and continued at different venues in and around Main Street in Vancouver's Chinatown. It was delightful to witness the amount of support the local community has for local arts and literary magazines.
We joined forces this year with PRISM international to present readings from four amazing local authors. Gillian Jerome, Donato Mancini, Jeff Stautz and Jen Currin entertained listeners with thought provoking, entertaining and at times, humourous poetry and prose. Thanks again to the Georgia Straight for being one of the sponsors for this year's tour!
Stay tuned for our 40th Anniversary Issue!