Calvin Wharton Launches The Song Collides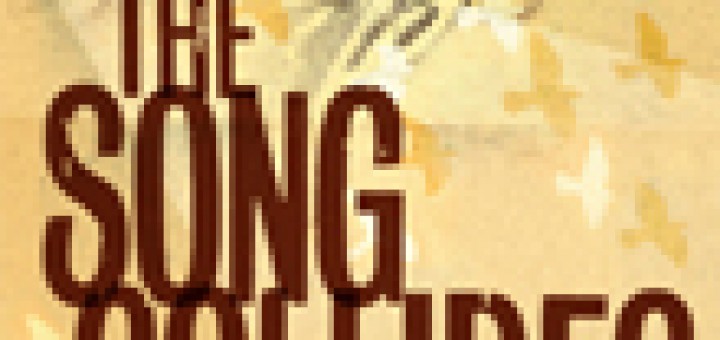 Chair of Douglas College's Creative Writing Department and former Event Magazine Editor Calvin Wharton launched his newest collection of poetry The Song Collides Friday, June 3, 2011, at Main Street's Café Montmartre. Family, friends and fellow writers all attended the triple book launch that also featured Charles Tidler's novel Hard Hed and Madeline Sonik's essay collection Afflictions & Departures.
Wharton is a veteran writer and teacher who has been published in a variety of literary magazines and anthologies. His works include a chapbook of poems, Visualized Chemistry; a collection of stories, Three Songs by Hank Williams; the non-fiction Rowing, with Silken Laumann; and the poetry anthology, East of Main, with Tom Wayman.
Anvil Press describes The Song Collides as a collection that "takes the reader on a highly personal and internal metaphysical investigation into the state of the natural world." The mood in Café Montmartre certainly reflected this as Wharton read while his son delighted the audience with musical accompaniment. It was heart-warming to witness this father and son duo, especially since Wharton's family and his experiences with them are the backdrop and inspiration for many of his poems.
To learn more about The Song Collides and other works by Wharton, please visit http://www.anvilpress.com/Books/the-song-collides
-by Nicole Freeston